Kavi Whisky is a new and unique brand catering to a younger demographic. Kavi saw a need in the market and decided to fill that void–with the help of ASL Print FX!
The creators of Kavi were aspiring to achieve a high-quality label that provided an artisanal modern feel, a bold and elaborate design and a label that consumers would find desirable and memorable. ASL Print FX was able to provide this through our extensive knowledge of stock, ink and technical design capabilities.
The ASL team was able to work with the Kavi label designer and provide high-quality samples through ASL Prototyping FX. Multiple variations of the label were provided so that the Kavi team could examine, test and choose the final design. ASL was also able to recommend the most suitable label material to hold the multi-level intricate embossing of the label.
The Kavi label is a great example of the capabilities ASL Print FX can provide as shown through the labels 12 colours of ink, multiple embossing, the variety of varnishes, perfect registration, along with the gold foil. Utilizing ASL Processes, Kavi has achieved and surpassed their LCBO sales quota and continues to build a loyal following. ASL Print FX was able to bring Kavi's brand vision to shelf.
Our customers' satisfaction can be shown through this testimonial from the Kavi label designer that worked closely with our team at ASL:
"We felt very confident throughout the whole process that ASL had exceptional expertise in interpreting our vision… [the success of the label] would not have been possible if the printed packaging didn't impress consumers."

–        Tess Michelis, Paketo Designs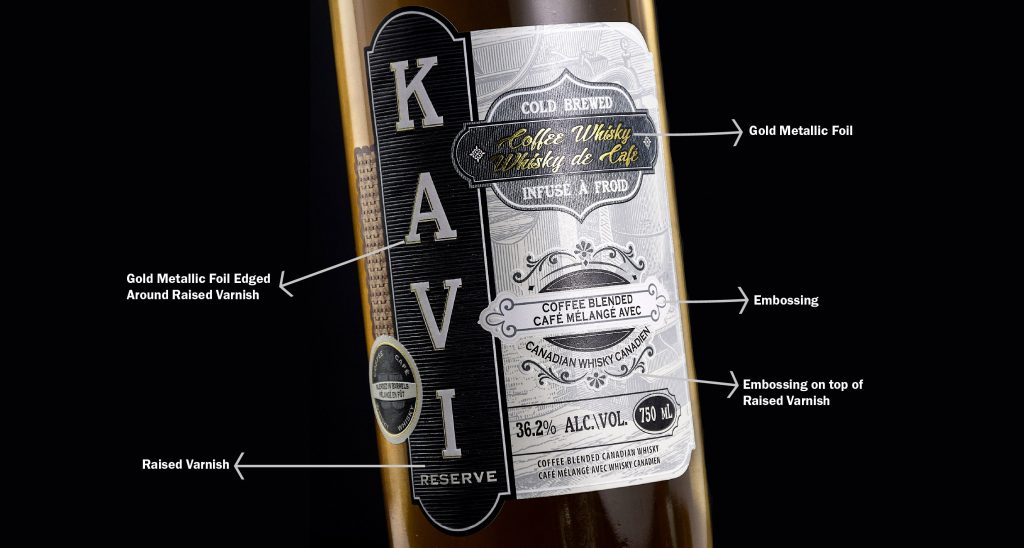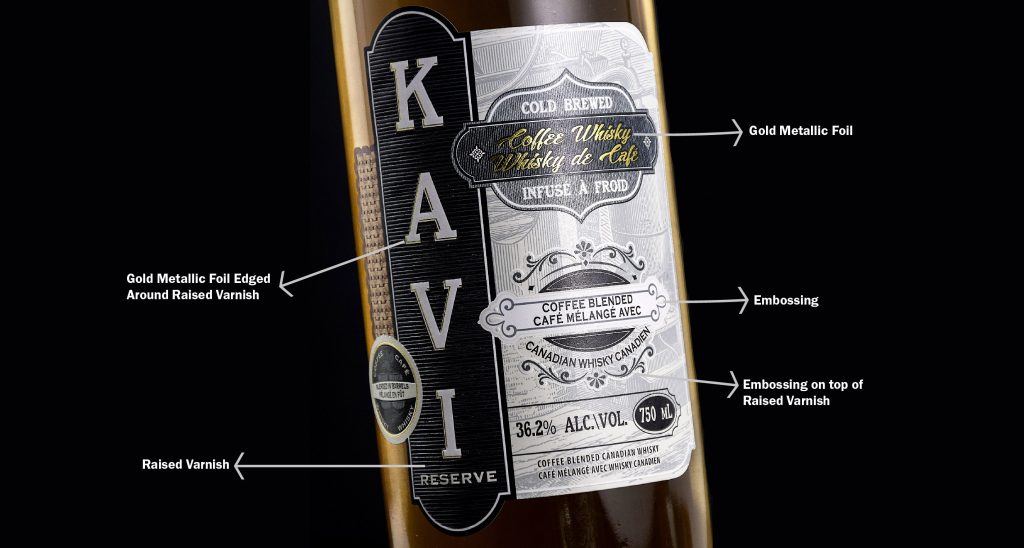 Awards:  Package Printing 1st place 2017 , TLMI Best in Class and Best at Show 2017.
Please contact us at: reachout@aslprintfx.com