ASL Print FX, Napa combines state of the art technology with 50 years of experience and personalized customer service to deliver your brand vision to the shelf.


ASL Print FX, Napa Clients


Travis and Jeff each have over 20 years of experience in the wine industry and have a long history of working together. In fact, they were pioneers of digital label printing.
Both have deep experience in the printing arena and a keen understanding of the critical role wine labels have in the marketing and selling of wine brands. Travis and Jeff thrive on collaborating with clients to develop creative solutions that ensure the integrity of the label design, while keeping a watchful eye on deadlines, budget, and cost of goods parameters.
Travis is the Vice President and General Manager of ASL Print FX, in Napa California. Jeff is ASL Print FX Napa's Pre-Press Technician. Together they are the glue of the ASL Print FX Napa team. Both are committed to delivering high quality wine labels that successfully communicate a client's brand personality and engage customers at the shelf.
When Travis isn't working with clients to bring their brand vision to their label, he can be found taking a lap around the Napa Valley in his Cobra. When Jeff isn't printing fine wine labels, he can be found in Lake Tahoe with his family.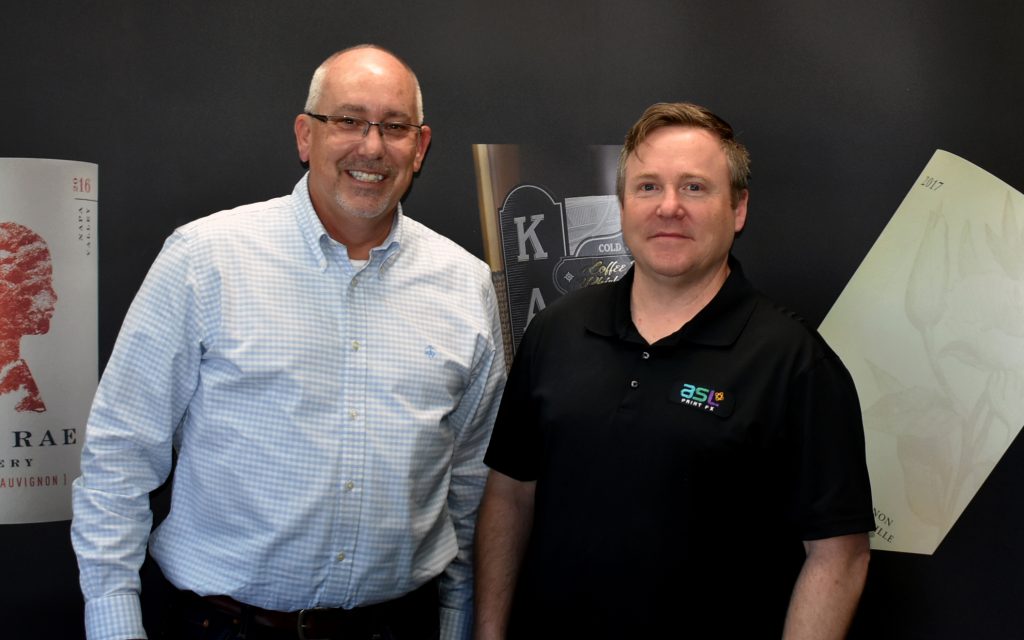 Travis Pollard, Vice President and General Manager (left) and Jeff Ingham, Pre-Press Technician (right)
ASL PRINT FX – Napa
871 Latour Court, Suite A
Napa, California 94558
Toll Free: 707.927.3096 (Travis Pollard)
Email: aslnapa@aslprintfx.com
Want a Free Embellishment Consultation?
Tell us the problem you are having with your label and we will tell you how to make your label pop