It has been a pleasure to work with Travis Pollard over the years. He understands the wine business; not just labels, but the entire production process. His experience is vast, and he handles challenges from his customers with calm, honest integrity. Our label designer has also worked with Travis for years, and respects him immensely. That in itself is its own testimonial.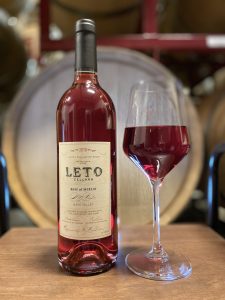 When Travis introduced us to ASL Print FX, Napa, we were excited. We are a small producer of commercial wines (about 1000 cases per year) and were looking for a new label supplier. The entire team at ASL makes us feel that our business is just as important as their larger clients.  They are passionate about their craft and they are a pleasure to work with. Our label appearance has improved immensely because of their attention to detail. In addition, they are excellent at communications, always letting us know where they are at in the process and every job has been delivered on-time.
I wouldn't hesitate to recommend ASL Print FX, Napa as label supplier.
– Lisa Warner
We understand the wine business. Reach out to [email protected]